Manage Your Money And Pay Anyone From Almost Anywhere
When you're busy, you don't always have time to get to a DeWitt Bank & Trust Co. office to manage your accounts. With our online and mobile banking services, you can access your accounts in real-time and manage them from almost anywhere on your computer, smartphone or tablet.
Online Banking
With online banking, you can maintain 24-hour access to your accounts. Once you're logged in, you'll be able to:
View account balances
View check images
Transfer funds between accounts
View your account statements
Mobile Banking
Mobile banking allows you to manage your accounts from your smartphone or tablet. With our mobile banking app, you can:
View real-time account balances
Transfer funds between accounts
Make a bill payment
Cancel a bill payment
Find an ATM or branch office near you
Make a person to person payment using Popmoney
Deposit a check using Mobile Deposit and your smartphone's camera
App Download
Download our mobile banking app from Google Play or the Apple App Store by searching for "DeWitt Bank & Trust Co.".
Proceed to log in using your online banking credentials
Bill Pay
Online Bill Pay is an important feature of DeWitt Bank & Trust Co.'s online banking platform that allows you to make one-time or recurring payments to designated payees. No more buying stamps, stuffing and mailing envelopes and waiting for the check to clear. With Online Bill Pay, you set the payment date. You must be enrolled in Online Banking to use Bill Pay.
E-Statements
When you enroll in E-Statements, you don't have to wait for your statement to be mailed to you each month. You'll receive an email each month when your statement is ready. Then, all you have to do is login to Online Banking to view or download your statement at any time. Your statements are kept for up to 18 months.
E-Statement Enrollment Instructions
You can enroll in E-Statements by logging into your online banking account and selecting the profile tab. From the profile tab locate Electronic Statements banner and click edit. Change the delivery method from paper to E-Statements, click on the electronic statements terms and conditions hyperlink to read the terms and conditions and retrieve your 4-digit confirmation code located on the last page of the document. Click where it states I have read and accept the electronic statements terms and conditions and enter the confirmation code, click save.
What if I'm Locked Out?
The system will lock your account after 3 invalid login attempts. You may unlock the account by clicking the "Forgot Password?" hyperlink, enter your Access ID, the last four digits of your social security number, email address (must be email listed in your online banking) and hit "SUBMIT." An email will be sent to the email address on file with a new password that will only be valid for 30 minutes. If you do not receive the email please check your junk/spam folder. You may also call a customer service representative to have your account unlocked/password reset.
Brella™
Manage your cards from anywhere with Brella. Brella is a free mobile app that helps protect you from fraud by sending alerts when your card is used so you can quickly detect unauthorized activity. Use Brella along with our mobile banking app.
With Brella, you can also:
turn your debit card on and off
check your account balance
find nearby ATMs
submit travel notices
The Brella quick guide helps you navigate through the enrollment process and how to use each feature. Download Brella – Card Manager app from Google Play or the Apple App Store.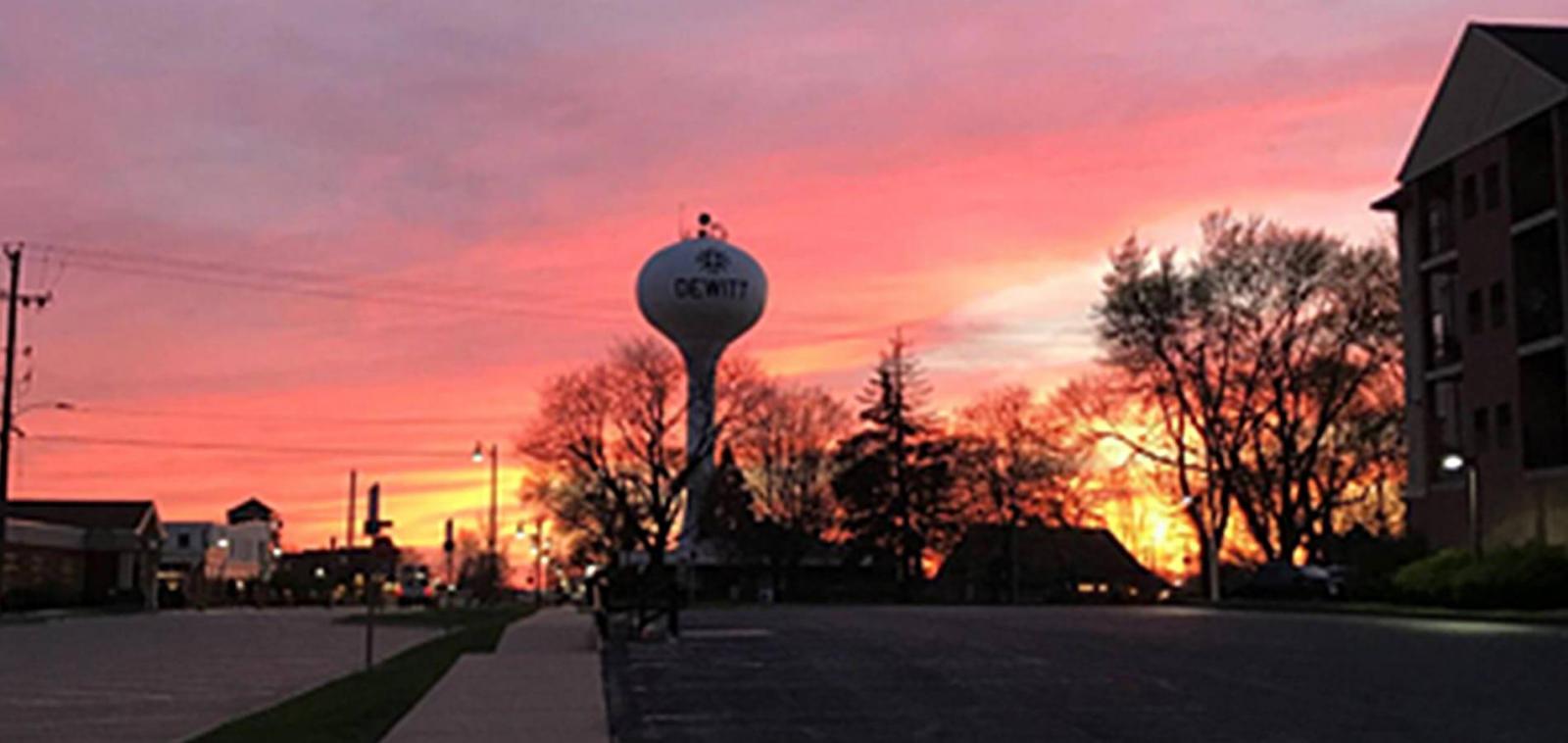 Life is easy when you can find things. Check out our quick links.
Financial Calculators
Get an idea of what the future of your finances may hold and develop a plan by using DeWitt Bank & Trust Co.'s financial calculators.
FAQs
If you have questions about the online, bill pay, or mobile banking services offered at DeWitt Bank & Trust Co., we've got your answers.
Fraud Prevention & Identity Theft
Learn what steps you need to follow if you believe you have been a victim of fraud or identity theft, including how you can file a complaint.
Lost or Stolen Card
If you believe your check card or credit card has been lost or stolen, contact DeWitt Bank & Trust Co. immediately to freeze your cards.
Reorder Checks
If you need more checks for your personal or business checking account, you can place an order that can be delivered right to your door.
Newsletters
Stay up to date on everything that is going on at DeWitt Bank & Trust Co.'s offices in DeWitt and Wilton by reading our latest newsletters.